Africa on Wheels welcomes you to Namibia!

All vehicles are serviced in our Africa on Wheels workshop by qualified and experienced mechanics to ensure that they are in perfect condition for your rental. They are always available to assist you with any technical details. Our professional and friendly staff will give you a detailed explanation of the vehicle and its equipment.
Our top priority is to offer you the best service and peace of mind, so you can enjoy your holiday!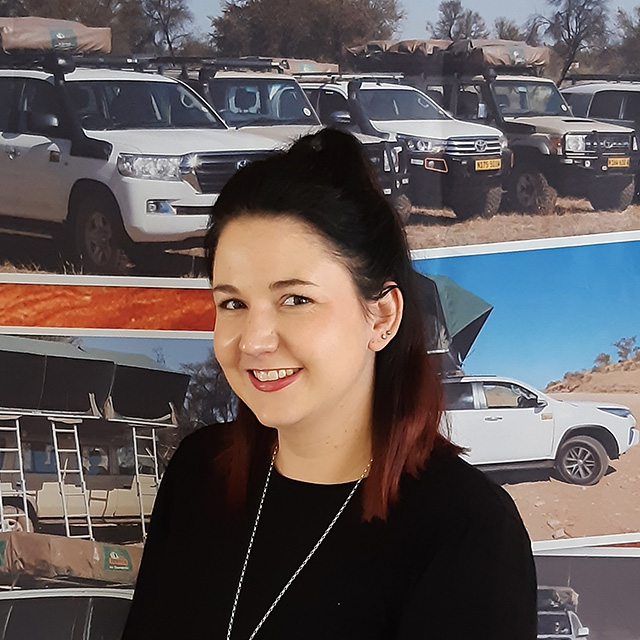 Cee-Anne
Reservations & Vehicle Rental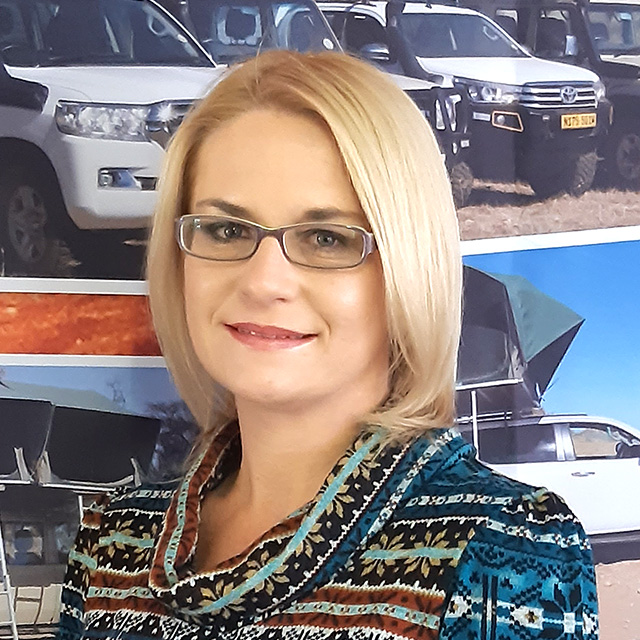 Jacky
Reservations & Vehicle Rental
Brendan
Driver & Rental Assistant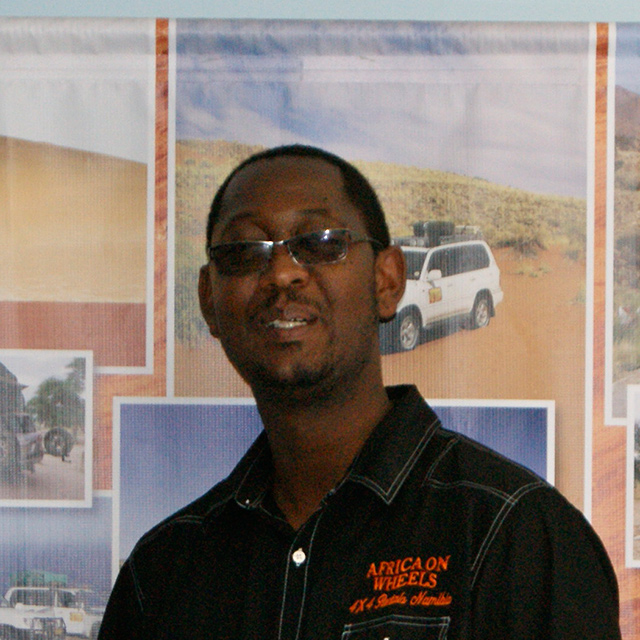 Calvin
Driver & Rental Assistant
Africa on Wheels was founded in 1999 as a Sister Company of Caprivi Car Hire, due to numerous request for cheaper, older vehicles which are trustworthy and reliable. Over time, Africa on Wheels has expended its Fleet and now offers you the chance to explore the Dunes of Namibia or the wonders of Angola with our Luxury Landcruiser Vehicles. This option is not offered by the competitors. 

Africa on Wheels and mobilianz GmbH decided on a joint cooperation at the International Tourism FAIR ITB 2018 in Berlin. A specially tailored off-road training for the individual traveller and self-driver has been developed which works as the ideal preparation for experiencing southern Africa on your own.


Africa on Wheels Newsletter
Exclusive Access for offers and Promotions