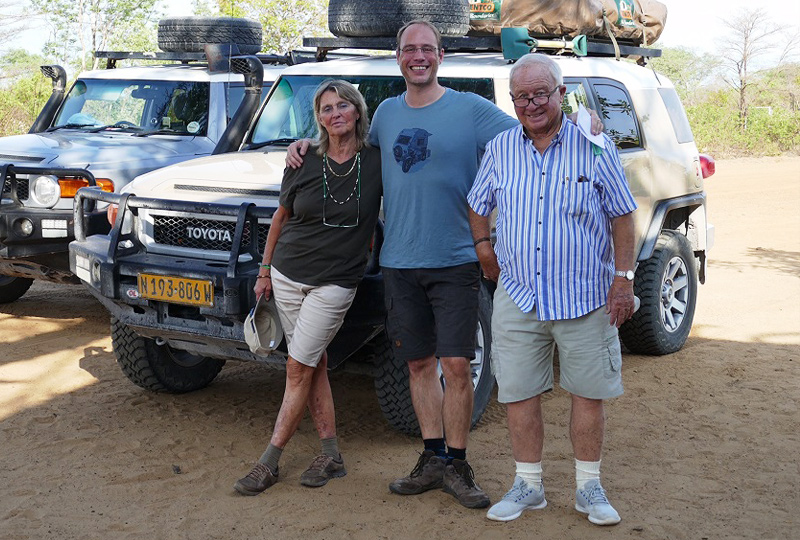 Dear Africa on Wheels!
We were delighted with our trip shared with our son and daughter-in-law. Namibia responds very well to the multiple and difficult criteria that we had defined in choosing an African country. To do this we used a local Tour Operator, KUPENDA SAFARIS who helped us very well to establish a travel program across the country (center, North-West, North-East and region of Caprivi). To rent a vehicle he strongly recommended us, rightly, to contact the Rent a Car AFRICA ON WHEELS (www.africa-on-wheels.com). Following their best advice, we opted for a very good TOYOTA FJ Land Cruise 4×4 vehicle. During our trip several stages on asphalt roads, gravel roads and tracks in the parks. During these different stages, this vehicle proved to be the best solution proposed. As we could appreciate AFRICA ON WHEELS specialist in 4×4 only rents vehicles in impeccable technical condition with emergency equipment. If on the way you happen to have a problem of any kind whatsoever AFRICA ON WHEELS will help you as soon as possible. Maybe we could come back next year.
Francis, Carvoeiro, Portugal.